Typographic Projections at the CCA Glasgow
site-specific projections, typography, research
Background
In April 2015, our course was invited to do a projection art installation at the Centre for Contemporary Arts of Glasgow (CCA). We were divided into groups and each group had to portray something different using material from the CCA Archives, which we had exclusive access to. The members of our group were Matthew Trainer, Vitalijus Prismontas, Kyle Whitelaw, and myself.
Concept
As an art gallery, performance space, and cinema, the CCA has hosted a tremendous number of cultural events. For most of these, they had to have posters produced for promotion, letters written and typed in administration, and so on. Thus, a wealth of textual documents were produced, all in varying typographic styles.
Execution
Our aim was to compress this typographic history into a typographic portrait, which would be displayed in the form of the projection installation. So we went through the archives collecting snippets of documents that we found curious or exemplary of a prevalent style. Then, we fed these scanned images into a program we wrote in Processing, which was projected in the cafe space of the CCA. Seeing and watching the projection, viewers could absorb the history of the venue through this typographic representation in a visceral way. You can see the documentation video on the top.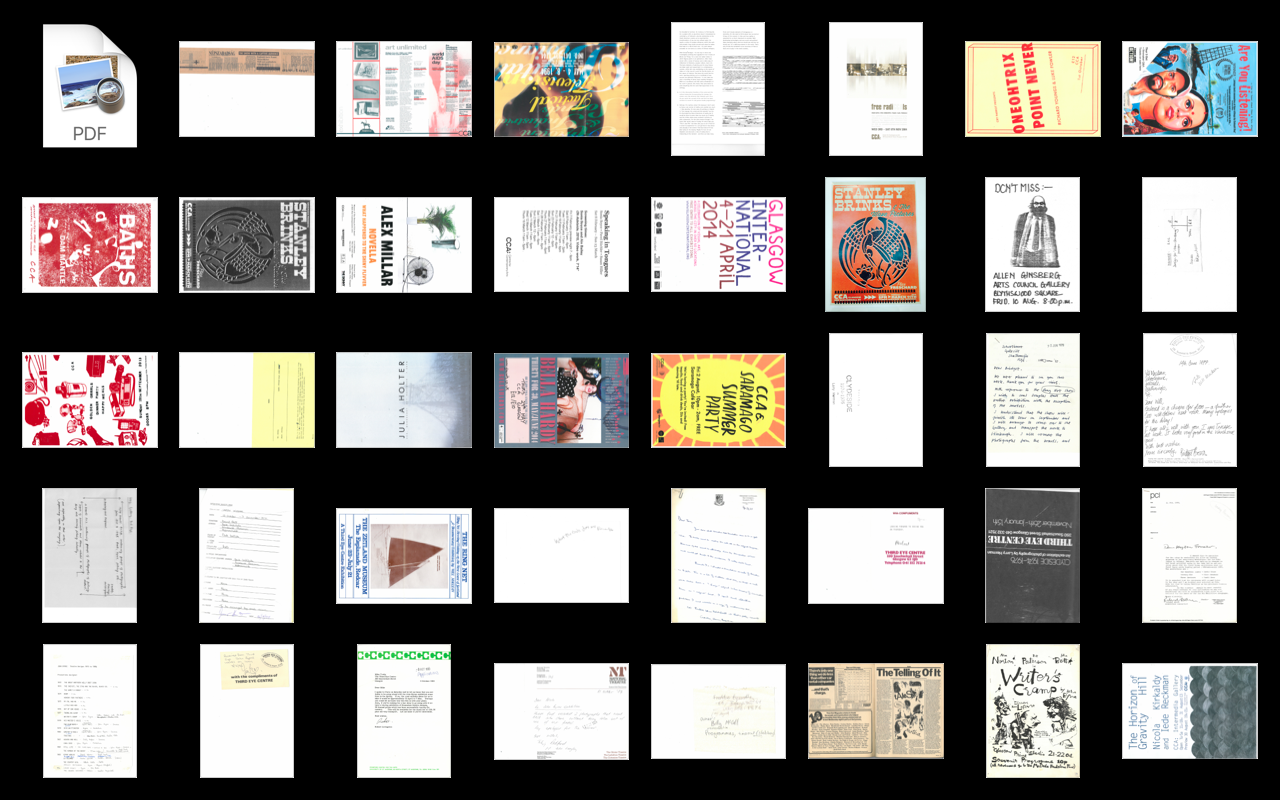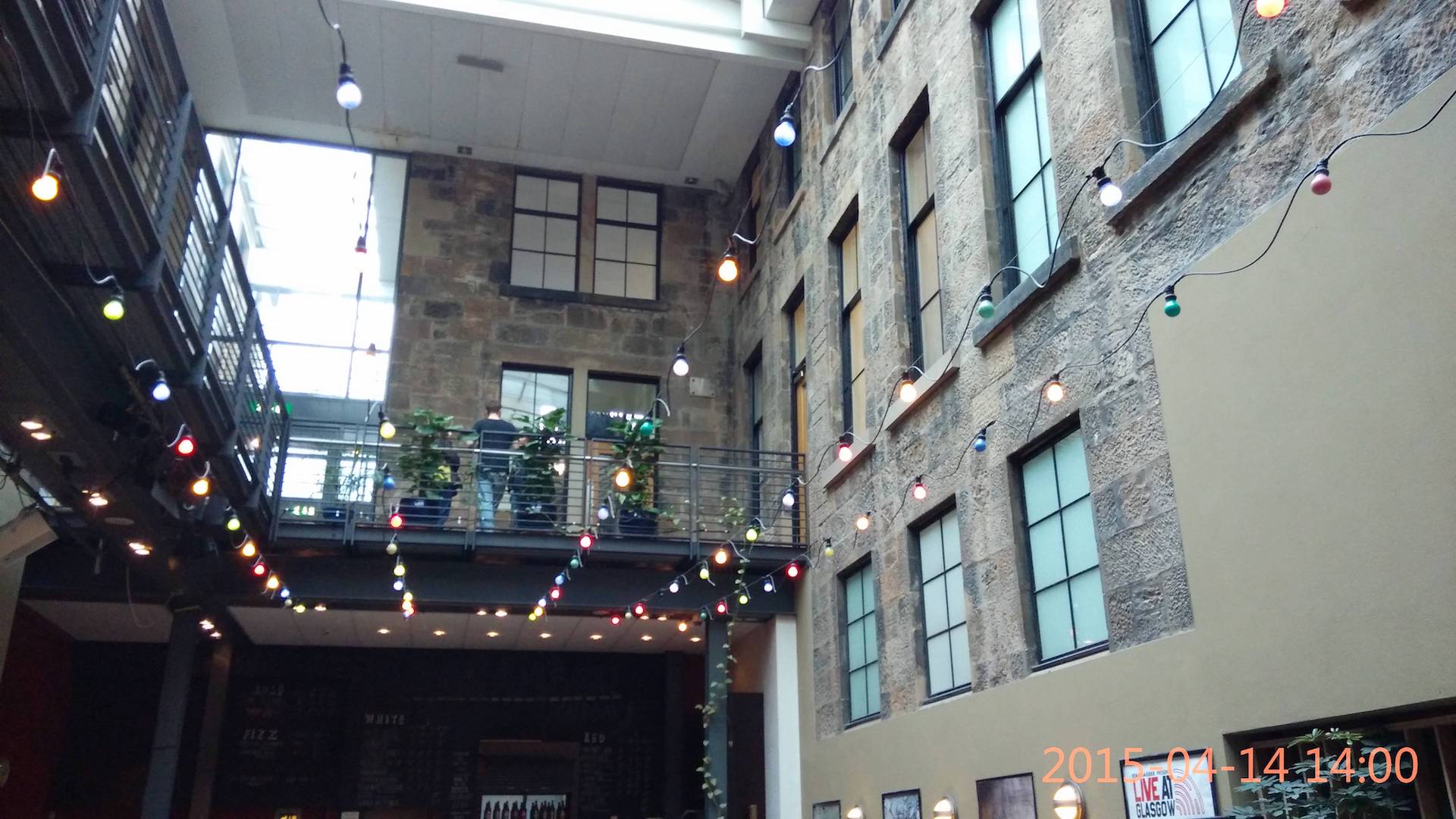 Credits
This project was made by Vitalijus Prismontas, Matthew Trainer, Kyle Whitelaw and I in April, 2015. It was commissioned by the CCA Glasgow.